MELENCIO, painter since 1980, graduated with a Bachelor of Fine Arts from Feati University, College of Fine Arts and blessed as a university scholar. His scholastic influences stem from Rod Dayao and Ibarra Dela Rosa, both Masters of Philippine Art. He has held one-man shows at the Lopez Museum and Galerie Y as well as participating in group exhibitions at Gallery Genesis, Ayala Museum and Art Manila. He is included in the "100 Artists of the Philippines" published by the Cultural Center of the Philippines, Century of Realism by Manuel Duldulao, Art Asia and the Pacific in Hong Kong, Philippine Art Now and the Encyclopedia of Philippine Art. His paintings have been reproduced for the Philippine Tuberculosis Seals from 2002 to 2013.
Working in a realist-impressionist style, his paintings are noted for his chiaroscuro technique and the dramatic interplay of light descending in a near-divine manner. Coupled with buildings and structures of a distinguished antiquity, he conveys the graces of the old world.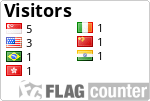 All images are copyright MELENCIO. All materials contained may not be reproduced, copied, edited, published, transmitted or downloaded in any way, shape or form. All rights reserved. Copying, altering, displaying or redistribution without written permission from the artist is strictly prohibited.